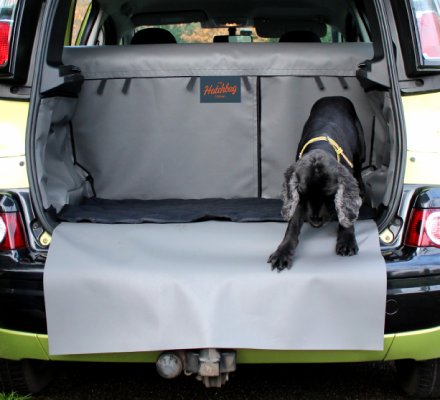 Het is een zware taak om de kofferbak van uw auto in een onberispelijke staat te houden. Dagelijks gebruik kan gruis en vuil introduceren en materiaal of uitrusting vervoeren kan algemene slijtage veroorzaken. U kunt uzelf afvragen wat er met het prachtige interieur van toen u de auto voor het eerst kocht is gebeurd!
Als u echter wilt voorkomen dat u achterblijft met een gerafeld en bekrast interieur, volg ons top 3 manieren om uw kofferbak te beschermen.
Volg onze top 3 manieren om uw kofferbak te beschermen:
Kofferbakbescherming voor uw Kofferbak
De kofferbak van uw auto heeft vaak een zeer moeilijk leven. Of het gaat om het vervoeren van modderige voetbaluitrusting, fietsen, een golftrolley, huisdieren of tuinartikelen, het kan rommelig en onverzorgd worden. Het is dus een goed idee om uw kofferbak te beschermen met een kofferbakbescherming. Ze passen perfect in de hoeken van de kofferbak en zijn afgestemd op een breed assortiment merken en modellen. Ze zijn gemaakt van een stevig PVC-materiaal dat gemakkelijk kan worden schoongemaakt. Het functioneert als een extra laag in uw kofferbak om het netjes en fris te houden.
Vloermatten
Het plaatsen van matten in de kofferbak helpt de bekleding te beschermen tegen vuil binnengebracht van uw goederen en vooral door huisdieren. Het toevoegen van een mat voorkomt de zware taak om modder uit het materiaal te verwijderen; in plaats daarvan kunt u eenvoudig de mat eruit halen en schoonmaken. Dit is de perfecte keus voor dieren met vuile poten!
Geuren voorkomen
Geuren kunnen één van de moeilijkste problemen zijn om uit het materiaal van uw auto te verwijderen, vooral de geur van een natte hond! Hoewel luchtverfrissers het probleem kunnen maskeren, kunnen ze nooit de geur in zijn geheel te elimineren. De geurneutraliserende mat bevat een gewatteerde deken die koolstof bevat om de geur te absorberen en volledig te elimineren.